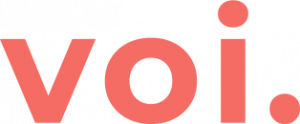 RIDE WITH VOI TO THE FUTURE
Launched in August 2018, Voi is a Scandinavian micro mobility company offering electric scooter and bike sharing in partnership with cities and local communities around Europe. We believe that light electric vehicles can change how people move in our cities. We want the transformation to happen in the right way—through innovation, open and transparent dialogue with cities and governments and by adapting to local needs. At Voi, we know that diversity fuels innovation & creativity and we welcome people from diverse backgrounds and experiences to take part in our journey. Join Voi and ride the future with us!
We are looking for a Public Policy Intern that wants to build their career in a revolutionary company and one of Europe's hottest start-ups!
Join a truly incredible team of fun, good-hearted, kind, and hardworking people and be a part of the VOI vision of building a better future. You will preferably be based in Berlin or Munich, but you will be working towards the entire DACH market.
---
THE POSITION
Our public policy team is responsible for building strong relationships to cities and co-create the future with them. Open dialogue is in our corporate DNA and we believe it is the key to building sustainable policies and regulations for safe and sustainable transportation in the future. You will assist our Public Policy Manager for DACH in several areas such as:
Institutional relations and lobbying for Germany
Monitoring tenders
Reaching out to cities for deploying our service.
Helping to implement events and partnerships relevant for Public Policy.
QUALIFICATIONS
Bachelor degree and/or currently studying for a Masters within Public Affairs, European Affairs, Public Policy or similar.
Knowledge of the institutional environment in Germany and EU.
Being organised and rigorous in your work.
Self-starter and an enthusiastic team-player that radiates positivity and demonstrates a "can-do" attitude.
Highly adaptable, driven, ambitious as well as calm under pressure.
Comfortable in giving presentations and interact with high-profile stakeholders.
Fluent in both speaking and writing in English and German(French is a plus).
You may be required to travel in this position and it would therefore be a good if you have a driver's license. Experience within micro-mobility, urban development and sustainable is an advantage, but not a requirement.
THIS POSITION OFFERS
Being part of a growing team in the hottest startup in Europe
Amazing colleagues and a great learning opportunity
Great possibility to have impact on work that make a difference
---
veröffentlicht:
läuft aus am