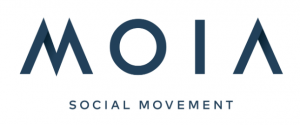 Public Affairs Manager (m/f/d)
Join us as a Public Affairs Manager (m/f/d) in Hamburg or Berlin to improve our next generation ridesharing service.
MOIA is an innovative mobility company that will change people's lives by re-imagining urban mobility. MOIA will create services that enable more people to move more freely and securely, ultimately making cities better places to live. We will free up the movement of people and goods within cities while making mobility accessible to everyone. That means we will:
---
Make city traffic clean, safe and silent
Create more time and space for people
Bring affordable and convenient mobility to everybody
What you will do
Representation of MOIA on the local political level with a focus on Hamburg and Hannover
Handle requests from other cities and municipalities
Support of political work at national level with a focus on mobility (Personenbeförderungsgesetz) 
Participation in the conceptual development and practical implementation of positions of MOIA on regulatory topics
Representation of MOIA-interests in committee work with local and national associations, supervisory authorities and political institutions
Networking and initiation of networks with local and regional associations and initiatives
What will help you to fulfill your role
Degree, ideally in political science or law 
Professional experience in politics, association work or in the mobility industry 
Excellent knowledge of the legislative processes in Germany and the EU
Knowledge of German and English at a negotiable level 
Hands on mentality
Willingness to travel and participate in evening events
Ideally existing political network in Hamburg, Hannover and/or German state and federal politics
What we offer you
We are a new company and a fast-growing team. We see things from a people's perspective, observing, learning and responding to their social needs. We are always curious to find better ways to do things and so we question everything. We are driven by the possibilities better urban mobility solutions can unlock. We work with different people, disciplines, and companies to make great things happen. MOIA offers a unique opportunity as it combines the best of the startup and corporate worlds. We are an innovative new business based in top locations such as Berlin and Hamburg but are also backed by a large corporate parent providing funding, resources, know-how, and commitment.
What we offer in detail
We believe good ideas count more than hierarchies
Competitive salary including bonus and a mobility budget
Continuous learning days, job rotation, trainings & attendance of conferences
Job Ticket (public transport)
subsidisation of a fitness club membership or a decent bicycle
Fresh fruits & soft drinks
30 days of holiday
Relocation support
Office dogs
---
veröffentlicht:
läuft aus am