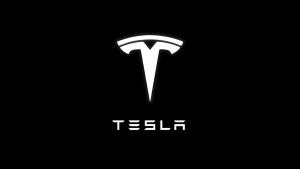 Manager Government Relations, Energy Policy, Germany
Manager Government Relations, Energy Policy, Germany 
Tesla's mission is to accelerate the world's transition to sustainable energy. The focus is to reduce the environmental impact of transportation and electric energy use by accelerating the adoption of electric vehicle, energy storage, and solar technologies. Using the same battery technology, Tesla's Energy Products address the increasing need for flexibility in the electricity system, with intelligent stationary battery storage systems and renewable generation. The suite of battery systems developed by Tesla performs a variety of high-value functions for utilities, businesses, and residential customers. It is our corebelief that we urgently need to transform our society into a renewable-based, sustainable one.
The role
You will be part of our European cross-functional policy and business development team. This team is, among other activities, responsible for developing, promoting, and implementing policies and regulations to enable Tesla and the energy storage industry as a whole to accelerate its deployment of sustainable storage solutions across the markets in the European Union, including Germany. As part of this team, the Manager Government Relations, Energy Policy, Germany, will rapidly develop, promote and manage the implementation of Tesla's political, legislative and regulatory strategies to enable Tesla's mission in Germany in the area of our energy product suite. You will be responsible for the strategic planning and outreach on German federal and state level. You are responsible for coordinating and executing all German policy activities for Energy. Besides a rock-solid work ethic and a strong team-oriented personality, all members of our team display creativity, passion, and a desire to break new ground in a constantly shifting technology, business, and regulatory landscape. You will be located in Berlin, Germany and directly report into the Head of Business Development, Energy EMEA.
Your responsibilities
Internally, you will
develop the (annual) plans for Policy activities for Energy in Germany, in conjunction with all relevant stakeholders
develop and provide clear, to-the-point assessment of the impact of (proposed) policy (changes) on Tesla's energy business, as well as recommended actions, to Tesla's EMEA leadership
provide key regulatory and policy-making insights for the broader business team on a regular basis
on an ad-hoc basis support the business team in developing new sales opportunities throughout the region
Externally, you will
lead Tesla's policy engagement in Germany
change policies and the regulatory framework to increase the market for energy storage and solar PV in Germany
ensure key existing and helpful policies are maintained or strengthened
ensure that potential obstacles or issues of discrimination are resolved or softened
establish and maintain best-in-class relationships with key elected and appointed officials in the executive and legislative branches of federal and state governments
represent Tesla energy in meetings and events and arrange appropriate speaking opportunities and media exposure for Tesla, working in collaboration with Tesla's communications department
Your background
The ideal candidate can demonstrate excellent performance in corporate development and/or government relations/affairs role, preferably in the energy industry, in Germany. In particular, you demonstrate:
Insights into processes, goals and members of the Bundestag, Bundesrat, federal ministries (BMWi, BMU, BAFA, BMBF), political parties, parliamentary groups (Ausschüsse, BNetzA, Clearingstelle EEG) and MPs, industry associations (BDEW, BVES, BSW, BEE, BNE, BDI, VKU, VDE [ETG,FNN] ), scientific institutions (HTW, RWTH, TUM), NGOs (WWF, BUND, NABU, Greenpeace) and think tanks (Agora, Dena, Ökoinstitut).
Ability to deploy an existing network of high-level decision-makers in and around Berlin
Ability to effectively execute many tasks in parallel, with various teams, within in a fast-moving and team-oriented environment
Proven effectivity in interactions with highest-level policymakers and regulators, including the ability to define, strategize, communicate, and deliver against business objectives
Best-in-class familiarity with the German public sector objectives, processes and bylaws
Familiarity with the fundamentals of European law processes to understand the upcoming transposition of the 'Clean Energy for all Europeans' package into the member states, Germany, from a legislative and judicative point of view
In addition, understanding of the following specific topics are considered a plus: National and European rules for energy storage (EnWG, EEG, StromNZV, StromNEV, ARegV, MSBG, etc.); European and German grid codes (RfG, DCC, etc.); Taxes, levies and fees in the energy sector (EEG, Electricity Tax, KWKG, StromNEV, AbLAV, EnWG, etc.); Rules for grid-connected energy storage (Prequalification for grid services, requirements for PRL, SRL, MRL, EnWG, etc.); Behind the meter energy storage business models (Mieterstrommodell, Eigenverbrauch)
The successful candidate will meet the following requirements
MA/MS, ideally PhD (Dr.) or MBA in political sciences or other relevant fields
Excellent fluency in German and English
Outstanding communicator both orally and in writing
An intense desire to be on the leading edge of market and technology
5-8 years or more of relevant work experience
Berlin-based (or periphery) with strong and long-standing network or willing to relocate to Berlin if network can be proven
Willingness to travel 20 – 30% in Germany and occasionally to our Amsterdam HQ
What we offer
Tesla is a very dynamic and international environment where our world-class teams operate with a non-conventional product development philosophy of high inter-disciplinary collaboration, flat organizational structure, and technical contribution at all levels. We are committed to hiring and developing top talent from across the world for any given discipline. You will be expected to challenge every day and to be challenged, to create, and to innovate. Our jobs are not for everyone and you must have a genuine passion for accelerating the world energy transition toward 100% renewables. Without extremepassion, you will find what we are trying to do too difficult.
---
Tesla participates in the E-Verify Program
About Tesla
Tesla is accelerating the world's transition to sustainable energy. We design, manufacture, sell and service the world's best solar technology, energy storage systems, and electric vehicles, providing customers the opportunity to generate, store and consume energy entirely sustainably.
Tesla is committed to hiring and developing top talent from around the world for any given discipline. Based in California, Tesla's workforce spans across four continents. We work to build an inclusive environment in which all people, regardless of gender, race, religion, or background, can come to do their best work.
Our world-class teams operate with a non-conventional philosophy of inter-disciplinary collaboration. Each member of the team is expected to challenge and to be challenged, to create, and to innovate. We're tackling the world's most difficult and important problems—and we wouldn't succeed without our shared passion for making the world a better place.
Tesla is an Equal Opportunity / Affirmative Action employer committed to diversity in the workplace. All qualified applicants will receive consideration for employment without regard to race, color, religion, sex, sexual orientation, age, national origin, disability, protected veteran status, gender identity or any other factor protected by applicable federal, state or local laws.
Tesla is committed to working with and providing reasonable accommodations to individuals with disabilities. If you need a reasonable accommodation because of a disability for any part of the employment process, please call 510-602-3960 or send an e-mail to accommodationrequest@tesla.com and let us know the nature of your request and your contact information.
For quick access to screen reading technology compatible with this site click here to download a free compatible screen reader (free step by step tutorial can be found here). Please contact accommodationrequest@tesla.com for additional information or to request accommodations.
veröffentlicht:
läuft aus am