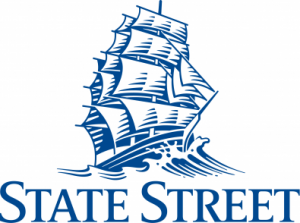 State Street Bank International GmbH
Government Relations & Public Policy Manager (m/f/d), Vice President
Across the globe, institutional investors rely on us to help them manage risk, respond to challenges, and drive performance and profitability. We keep our clients at the heart of everything we do, and smart, engaged employees are essential to our continued success.
Our promise to maintain an environment where every employee feels valued and able to meet their full potential infuses our company values. It's also part of our commitment to inclusion, development and engagement, and corporate social responsibility. You'll have tools to help balance your professional and personal life, paid volunteer days, and access to employee networks that help you stay connected to what matters to you. Join us.
As an Affirmative Action/Equal Opportunity Employer, we consider applications for all positions without regard to race, creed, color, religion, national origin, ancestry, ethnicity, age, disability, genetic information, sex, sexual orientation, gender, gender identity or expression, citizenship, marital status, domestic partnership or civil union status, familial status, military and veteran status, and other characteristics protected by applicable law. For more information, for U.S. jobs only, please read our CEO Statement.
---
For the Regulatory, Industry & Government Affairs department in our company State Street Bank International GmbH in Frankfurt or Munich we are looking for a Government Relations & Public Policy Manager (m/f/d), Vice President with immediate effect – Job ID R-633527.
The role is for an individual to be the subject matter expert and lead policy specialist for regulatory developments in Europe impacting State Street. The role involves coordinating Street's policy engagement with key German and European legislators/regulators, such as the Federal Financial
Supervisory Authority (BaFin), the European Central Bank (ECB) and European Systemic Risk Board (ESRB), as well as monitoring and engaging on behalf of State Street on relevant European and German regulatory developments, including regarding banks' prudential requirements. The role reports directly to the International Head of Regulatory, Industry & Government Affairs (RIGA).
Your Job
Advise on and undertake State Street's policy engagement with authorities such as the ECB as well as relevant German government and supervisory agencies such as the Ministry of Finance and BaFin
Monitor relevant EU and German regulatory initiatives and identify emerging issues relevant for State Street and its clients
Provide thorough analysis of regulatory developments; supply senior management, relevant colleagues and internal committees with timely and succinct analyses of information; develop political strategies and advice
Facilitate development of positions and presenting them to relevant EU authorities and other stakeholders
Build State Street's influence and profile in European Institutions, by undertaking activities and liaising with Members of the European Parliament (MEP), officials of EU Institutions as well relevant industry bodies
Develop an effective network of contacts at appropriate levels and with relevant institutions, industry associations, other stakeholders and/or consultancies active at European and German level
Closely cooperate and coordinate with senior State Street subject matter experts and management as well as with RIGA colleagues and subject matter experts globally on relevant regulatory and legislative issues
Pro-actively engage the businesses and functions with issues/developments that impact their areas and works with them pro-actively to address
Promote a strong culture of Risk Excellence across the organization
Your Profile
Completed university degree in Economics, Finance, Business Administration, International Affairs or similar
Approximately 5-10 years or more of leadership and management experience in an environment of financial operations
Depth of knowledge of the financial services industry
Strong policy skills, especially in the depositary and/or investment funds space
Experience in interacting with European institutions and/or European Supervisory Authorities is a preference
Leadership skills with ability to develop key stakeholder relationships and to establish credibility quickly
Good knowledge of European marketplace and regulatory environment
Fluency in German and English
Ability to operate seamlessly at multiple levels of the organization and to become a trusted executor to key stakeholders
Proven ability to successfully negotiate and influence to achieve desired outcomes
Ability to operate autonomously to drive a deliverable as well as to work effectively as part of a global virtual team
Proven track record of operating within and influencing a complex, matrix structured global financial institution
Self-motivation and goal-orientation as well as proven leadership and representational skills
Professional and collegial working manner
Polished and effective communication skills with the ability to build consensus in a large and complex organization
Your Benefits
Flexible working time
Depending on the role work from home days might be possible
Pension plan offering
Wellbeing and health programs
Group accident insurance
Mentoring program
Free German and English language classes
Personal development possibilities and extensive web based training catalogue
Global Inclusion, Global Outreach and Corporate Citizenship programs incl. volunteer work
Dynamic, diverse, international, and multicultural working environment with English company language
---
veröffentlicht:
läuft aus am