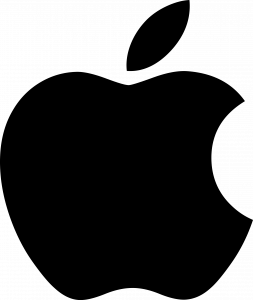 Government Affairs - Germany
Imagine what you could do here. At Apple, new ideas have a way of becoming extraordinary products, services, and customer experiences very quickly. Bring passion and dedication to your job and there's no telling what you could accomplish.
We're a diverse collection of thinkers and doers, continually reimagining our products, systems, and practices to help people do what they love in new ways. This is a deeply collaborative place, where everything we create is the result of people in different roles and teams working together to make each other's ideas stronger. That same passion for innovation that goes into our products also applies to our practices, strengthening our commitment to leave the world better than we found it.
In this role you will work closely with and report to the Head of Government Affairs Europe and Russia to support government and institutional engagement with German policymakers, government, legislators and regulators. The role necessitates a deep understanding of the regulatory and policy environment in Germany that impacts Apple. The role will support EU regulatory projects as well, representing Apple's position with policymakers, influencers and trade associations. It will establish relationships and liaise with internal partners to build knowledge, advocacy strategies and achieve results.
---
Key Qualifications
Do you have extensive professional experience in Government Affairs & Public Policy Advocacy preferably with leading technology / telecom companies in Germany?
Ideally you will have strong experience dealing with Government and key national and multinational institutions, industry and trade associations in Germany.
Do you have experience in driving expansion projects in Germany and with EU institutions?
Deep knowledge of political landscape, and policy building in Germany in general with specific knowledge of digital policy.
Specific experience in building strategic initiatives with governments.
Specific experience in driving substantial regulatory change to improve operations.
Validated experiences in leading complex government affairs projects successfully.
Ability to navigate complex-matrix environments.
Ability to navigate through diverse cultural environments.
Ability to deal with multiple partners to tackle complex issues internally and externally.
Fluency in German and English and preferably other European languages
Ability to develop trust based relations internally and externally.
Description
• Promote positive outcomes of legislative and regulatory initiatives. • Identify German policy developments in the EU and assess their impact on Apple. • Map and prioritize relevant stakeholders by issues, strategic issues, and lines of business. • Build/enhance Apple's relationships with key German institution partners. • Collaborate with GA team and cross-functional colleagues to develop Apple's positions and strategies regarding key digital policy issues. • Manage Apple's German government engagement regarding German regulatory, environmental and competition issues, and implement engagement strategies. • Represent Apple's position with government and policymakers to maximize regulatory opportunities and eliminate/minimize threats. • Network internally to disseminate information, as well as gather expert input. • Advise internal partners on political and cultural landscape and provide solutions. • Provide thought leadership on key issues and build/advise on advocacy campaigns. • Participate in trade associations to represent Apple's views and interests.
Education & Experience
BA (preferably Masters) Degree in Law, Engineering, Political Science, Policy or Economics.
---
veröffentlicht:
läuft aus am