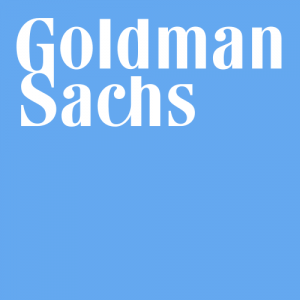 The Goldman Sachs Group, Inc
Executive Office, Government Affairs, Associate/Vice-President
EXECUTIVE OFFICE
Our Executive Office is a group of diverse teams that shapes corporate strategy, culture, and brand. Whether communicating with employees, managing our brand, or articulating our strategy to investors and analysts, our work directly impacts how the firm is viewed by a variety of crucial stakeholders. You'll be part of a team of excellent communicators who are comfortable working in a fast-paced, rapidly changing environment. 
RESPONSIBILITIES AND QUALIFICATIONS
This position provides the appropriate candidate with a unique opportunity to work with colleagues throughout the firm on matters critical to the firm's relationships with key government officials, and to advance the firm's commercial strategy through:
Monitoring policy, regulatory and political developments that impact the business;
Providing senior leadership and business areas with timely information about emerging policy/regulatory/political issues and assisting with impact assessment;
Developing and implementing advocacy strategies to shape policy, legislative and regulatory proposals which impact the firm
The position will report to the Head of Government Affairs EMEA. The Associate/Vice-President will be based in Frankfurt and work closely alongside Government Affairs professionals in London, Brussels, as well as Washington D.C., Tokyo, and Hong Kong.
RESPONSIBILITIES
Monitoring developments and identifying issues which could impact the firm. Preparing presentations and other internal briefings for senior management, business areas and other internal stakeholders
Helping to develop and deliver the firm's public policy/regulatory objectives
Conducting analysis and gathering intelligence to assist development of advocacy strategy
Working closely with the firm's industry associations and counterparts at other firms to achieve common objectives
Representing the firm at meetings with external stakeholders (trade associations, government officials, regulators and EU institutions) 
Assist in building a strong network of relationships with government officials, regulators, industry counterparts, think tanks and stakeholders to advance the firms' commercial priorities and interests in Germany (and across EMEA)
Preferred Qualifications 
Knowledge and experience in financial services regulation
Fluent in English and German
Excellent communication and presentation skills
Ability to work with all levels of an organization 
Ability to work under pressure, juggle multiple projects, and proactively working towards deadlines
Strategic thinker with strong commercial awareness
Ability to work independently and in a team
ABOUT GOLDMAN SACHS
The Goldman Sachs Group, Inc. is a leading global investment banking, securities and investment management firm that provides a wide range of financial services to a substantial and diversified client base that includes corporations, financial institutions, governments and individuals. Founded in 1869, the firm is headquartered in New York and maintains offices in all major financial centers around the world.
---
veröffentlicht:
läuft aus am