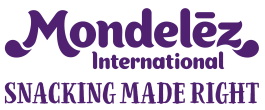 Public Affairs Manager DACH (m/f/d) - Berlin
Are You Ready to Make It Happen at Mondelēz International?
Join our Mission to Lead the Future of Snacking. Make It Matter.
At Mondelēz International, our purpose is to empower people to snack right through offering the right snack, for the right moment, made the right way. That means delivering a broader range of delicious, high-quality snacks that nourish life's moments, made with sustainable ingredients and packaging that consumers can feel good about.
We have a rich portfolio of strong brands – both global and local. Including many household names such as Oreo, belVita and LU biscuits; Cadbury Dairy Milk, Milka and Toblerone chocolate; Sour Patch Kids candy and Trident gum. We are proud to hold the number 1 position globally in biscuits, chocolate and candy as well as the No. 2 position in gum.
Our 80,000 Makers and Bakers are located in our operations in more than 80 countries and are working to sell our products in over 150 countries around the world. They are energized for growth and critical to us living our purpose and values. We are a diverse community that can make things happen, and happen fast.
This position is based in Bremen with a permanent option to work mobile from Berlin.
---
How you will contribute
Corporate and Government Affairs is the function in charge of defining and executing Mondelez International's internal communications, media and stakeholder relations, public affairs activities and community involvement plans for the company's reputation.
As Public Affairs Manager DACH you will plan and execute Public and Government Affairs activities to advocate for Mondelēz International's interests and coordinate a range of related transactions or communications with the public and government officials. You will be a business adviser who will design and deliver outstanding external advocacy and government relations to promote and protect Mondelēz's International's reputation in DACH with a clear focus on Germany. Overall, the role is embedded into the Central Europe area within the Mondelez operations. In this role you will collaborate with colleagues across functions and geographies to share best practices. 

 
Key Responsibilities
Is in charge of defining and executing strategies to support the advocacy priorities of the company in line with DACH/European overarching public affairs agenda
Engages with Government officials with a focus on Germany to implement the company's advocacy plans
Responsible for representing MDLZ on key trade associations in Germany
Preparing senior management for their trade association participation
Develop comprehensive briefings and deliver advice to Senior Management on policy and legislative initiatives
Contribute to external affairs Central Europe strategy and implementation of public affairs agenda together with the line manager, in order to effectively build and manage Mondelēz's external reputation to engage and lead in relevant policy discussions
Coordinate public affairs activities across Central Europe, advocacy reporting and governance
Responsible for stakeholder and issues mapping for DACH - proactively monitor and analyse relevant food industry and other regulatory policies
Liaise with global/regional Public and Government Affairs function (Global team, Brussels team) and relevant business functions to provide key support for market related tasks
What you will bring
A desire to drive your future and accelerate your career and the following experience and knowledge:
University degree in Political Sciences, Communications/PR, Journalism, Social Sciences, Business or Law
8+ years of experience from qualified public affairs work in medium to large size companies or dedicated agencies
Multi-country scope,
Exceptional interpersonal skills together with the capability to develop strong relationships at all levels
Decision taking and solution oriented mind set
Able to represent internally and externally and speak on behalf of the company
Independent and proactive working style and team spirit
Agile in managing diversity and complexity across markets, cultures, functions and to deal with their complexity
Strong project management experience
Fluent English and German language
The responsibilities of this position are performed within the framework of a regional business model that is defined and managed by Mondelēz Europe GmbH, Switzerland.
---
No Relocation support available
Business Unit Summary
At Mondelez Europe, we are proud, not only of the iconic brands we make, but also of the people who make them. Our delicious products are created in 52 plants across Europe by more than 28,000 passionate people. We are the top maker of chocolate and biscuits and a leading maker of gum and candy. We make sure our powerful global brands and local jewels like Cadbury, Milka and Alpen Gold chocolates, Oreo, belVita, LU and Tuc biscuits, and Stimorol and Dirol gums get safely into our customers hands—and mouths. Great people and great brands. That's who we are. Join us on our journey to continue leading the future of snacking around the world by offering the right snack, for the right moment, made the right way.
Mondelēz International is an equal opportunity employer and all qualified applicants will receive consideration for employment without regard to race, color, religion, gender, sexual orientation or preference, gender identity, national origin, disability status, protected veteran status, or any other characteristic protected by law.
veröffentlicht:
läuft aus am