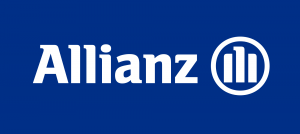 Allianz Global Corporate & Specialty AG
Global Communications Officer (m/f/d)
Allianz is the home for those who dare – a supportive place where you can take the initiative to grow and to actively strengthen our global leadership position. By truly caring about people – both its 85 million private and corporate customers and more than 142,000 employees – Allianz fosters a culture where its employees are empowered to collaborate, perform, embrace trends and challenge the industry. Our main ambition is to be our customers' trusted partner, instilling them with the confidence to grow. If you dare, join us at Allianz Group.
Allianz is an equal opportunity employer. Everybody is welcome, regardless of gender, age, origin, nationality, race or ethnicity, religion, disability, or sexual orientation.
Allianz Global Corporate & Specialty (AGCS) is the Allianz Group's dedicated carrier for corporate and specialty insurance business. AGCS provides insurance and risk consultancy across the whole spectrum of specialty, alternative risk transfer and corporate business: Marine, Aviation (incl. Space), Energy, Engineering, Entertainment, Financial Lines (incl. D&O), Liability, Mid-Corporate and Property insurance (incl. International Insurance Programs).
Worldwide, AGCS operates in 30 countries with own units and in over 210 countries and territories through the Allianz Group network and partners. In 2016, it employed around 5,000 people and provided insurance solutions to more than three quarters of the 'Fortune Global 500' companies, writing a total of €7.6 billion gross premium worldwide.
---
Job Purpose/Role
Communications is an essential part of the Allianz Global Corporate & Specialty (AGCS) business model, driving positive engagement with our stakeholders, and protecting and enhancing the Allianz/AGCS brand both internally and externally.
This is a temporary position based in Munich for 15 months, providing maternity leave cover for a Global Communications Officer role (part-time 60-80%), with primary focus on internal communications across AGCS globally, working alongside the Head of Internal Communications. This role involves working in close coordination with the Global & Regional Communications teams and with business stakeholders from other functions (e.g. CEO and Board Members, HR, Market Management, Finance, Underwriting, Claims, Operations etc.). In addition to internal and change communications, the Communications team at AGCS focuses on media relations and external communications, content and thought leadership, and digital communications (website, social media, digital channels), and this role would also contribute to these activities.

Future challenges: Evolving internal communications; change management; driving employee dialogue and engagement; evolving internal communications channels including employee magazine.
Key Responsibilities
Direct responsibility working with Head of Internal Comms for ownership, support and delivery of selected internal communications activities across AGCS, acting individually or in coordination with other team members (local and global), such as:
Lead production and editing of BluePrint staff magazine, including full life cycle production twice yearly in English and German
End to end communications planning and delivery of projects, news/announcements, CEO/Board communications, strategy and management and leadership communications, Connect intranet support (primary responsibility for this is with the Digital Communications Officer position in Munich), copywriting and drafting communications including briefing notes and newsletters as required
Project communications (e.g. ESPP, World Run, global business initiatives) and support change communications activities at AGCS (in cooperation with OBT Communications officer)
Working on a wide range of communications projects as a key member of the global comms team, from team based strategic projects to individual tactical projects
Providing general input to the global team and to other regions on a wide range of tasks, including administrative and operational communications activities, (e.g. support for BoardCast (quarterly CEO virtual townhall) and Global Update (quarterly CEO newsletter), product support including liaison with outside suppliers etc)
Key Requirements/Skills/Experience
Required experience:
Minimum five years' solid practical experience in an internal communications role, ideally on a global level with regular liaison with a wide range of stakeholders
Editing experience and magazine production is a strong advantage
Project and change communications experience in a matrix/international environment is a strong advantage
Experience of working internationally, often virtually, in global teams across numerous locations as well as in a matrix structure

Required education:
Bachelor's degree or postgraduate qualification in journalism, communications or business, or extensive practical experience to commensurate level
Professional communications qualification highly desirable

Technical skills:
Strong communication/journalistic and project management skills to include copywriting, information research and analysis, storytelling, content planning and production, copy and image editing, with ability to work accurately to tight deadlines
Applied knowledge of principles and techniques of communications, with specific focus on internal and change communications, and ideally digital communications. Media relations experience is an advantage but not essential
Strategic orientation and understanding of commercial business environment, to support communication of AGCS/Allianz strategy
Strong IT familiarity and competences in MS Office applications and ability to learn new applications quickly (e.g. content management systems (intranet/website), Photoshop, video production tools)

General Skills
Communication, presentation and relationship/stakeholder management skills
Ability to prioritize and structure a high work load, identify key issues and work unsupervised to deadlines in a fast changing environment
Inter-personal skills, including ability to understand others' perspectives and agendas; ability to remain calm and measured in stressful scenarios
Excellent command of English (verbal and written) and German working knowledge (able to negotiate)
---
More information about careers at Allianz Global Corporate Specialty can be found at www.agcs.allianz.com/careers
veröffentlicht:
läuft aus am