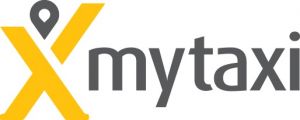 Senior Public Affairs Manager
The Role
mytaxi is looking to recruit a highly motivated, full-time senior Public Affairs manager, who will lead the development and implementation of the public affairs strategy in the UK and Irish markets. You will identify and leverage opportunities to positively position mytaxi and influence legislative changes at national and local level with regulators and policy makers.
The Senior Public Affairs manager is part of the global PA team, reporting into the Head of Public Affairs. He/she agrees specific objectives with the General Managers for the UK and Ireland
in function of the business objectives and the global PA strategy.
Areas of responsibility include the following
Lead mytaxi's engagement with the national governments and relevant ministries with regard to the legislative framework relevant for mytaxi in the UK and Ireland.
Build constructive relationships with regulators and government at federal and local level, with trade associations, think tanks, industry representatives and academics
Ensure mytaxi is recognised as the thought leader on the future of on-demand passenger mobility
Lead on research and drafting of written submissions to consultations and position papers;
Provide strategic insight to the business on government policy, developments from political parties, local government, think-tanks, pressure groups and trade unions.
Provide guidance to and support the global PA team when specific issues flare up
Preferred experience
To accomplish the above, it is important that the successful candidate:
Is educated to degree level or equivalent
Has a minimum of 8 years' PA experience, either in-house, in a trade association or in PA consulting, preferably in the tech or transport sector;
Is experienced in developing creative and effective public affairs campaigns that underpin the company's business objectives;
Has excellent oral communications skills and ability to distil complex information into clear messages that will resonate with political and regulatory audiences;
High quality written skills and practical experience in drafting materials for regulators, senior executives and politicians;
Outstanding organisational abilities, in particular, the capacity to manage several different work streams at one time, proactively drive work programmes forward and coordinate the involvement of relevant stakeholders;
Experience managing sensitive reputational issues and/or crises;
Experience with managing the day-to-day relationships with PA agencies;
Personal profile
You are a good fit if you are a strong networker, passionate and driven, you see the big picture, but also understand issues and dynamics at local level. You also have creativity on tap and articulate complex issues simply. You understand the concept of value exchange and think and act in a commercial way that benefits passengers and drivers.
Location
London, and prepared to travel frequently to Dublin and occasionally to Hamburg
mytaxi stands for a strong team spirit and uncomplicated company culture. mytaxi teams organise themselves in an established agile working environment. There is no Ego-Culture and no Top-Down-Decision-Making.
People at mytaxi work flexibly in time and independently. Everyone is part of the success story and so open communication and a fair feedback culture come naturally. mytaxi gives everyone the chance to grow and broaden their horizons, just like the saying: You'll never know unless you try!
Besides a lot of fun and responsibility, mytaxi offers
An exciting opportunity to work in a sector that is revolutionising urban mobility
Excellent remuneration package and secondary benefits including healthcare, pension plan and a monthly mobility allowance for free taxi rides,
Further training through internal and external workshops
Oh, and the best team in the world (we know, everybody says so, but at mytaxi it's true)!
---
veröffentlicht:
läuft aus am