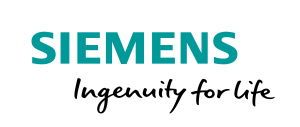 Senior Director (m/f/diverse) Government Affairs Middle East/CIS
Develop what will be important tomorrow.
The world never stands still. And new challenges arise every day. We see this as an opportunity to rise to them. For example, by asking: how can people's lives be improved? In Tokyo or Tallinn, Marrakech or Miami. Help us look for the right answers. Let's develop together what will be important tomorrow. With a passion for questioning things, for supplying ideas, intelligently driving things forward, and taking things into one´s own hands. All with the goal of helping society move towards a more intelligent future. Be it with technologies that reduce carbon emissions in cities or hyperintelligent robots. This is why we motivate our employees to pursue their projects with fervor, to analyze and question things. This is how we are able to tackle the most important projects and push them forward together. Welcome to our world.
---
For our Government Affairs team we are looking for a Senior Director (m/f) Middle East/CIS. Our Government Affairs team continuously monitors political developments and conducts trusted and continuous dialogues with political decision makers worldwide.  
We make real what matters. This is your role.
The objective is to develop strategies for infrastructure projects in the Middle East/CIS region based on governmental priorities and national programs. These activities aim to create a unique value to achieve positive business impact for Siemens and at the same time to contribute to the societal improvements in the Middle East/CIS region.
You will be setting up, running and executing infrastructure projects in Middle East/CIS in close collaboration with our Corporate Units, Divisions and Regions
It will be your task to fully analyze challenges and policies of countries in the Middle East/CIS, to seek a dialogue with the government institutions for foreign trade promotion and development cooperation and to advise businesses and countries accordingly
Towards this end, it is your mission to engage in and strengthen relations proactively with governments, embassies, associations and other institutions together with their political affairs environments
Based in the Government Affairs Team in Berlin, you will have a role as a trusted advisor to the German government in a dialogue on key policy topics in areas where Siemens can support with expertise and experience
Your responsibility includes that you continuously add to and improve our advisory and actively support colleagues with expertise towards the global government affairs team
Use your skills to move the world forward.
You have an excellent university degree in business administration, engineering, international relations and / or equivalent
As an expert you have extensive professional experience in a similar government affairs position as well as in leading international project teams
Having lived and/or worked in the Middle East/CIS region is a plus, the willingness to travel internationally to manage global projects is a prerequisite
Due to your experience in international affairs you are able to give profound guidance on the geopolitical interests and policies of governments, as well as preferably a profound network in German and/or international governmental institutions
You bring strong communication skills and an excellent ability to align internal and external interests to create valuable solutions for the multiple stakeholders involved
Fluent English and German skills are essential, other language skills related to the Middle East/CIS region are desirable
---
Wanted: designers of the future.
If you wish to discuss any initial questions with our recruitment team. The contact person handling this job ad is Mr. Christian Reiser +49 (9131) 7-35335.
veröffentlicht:
läuft aus am