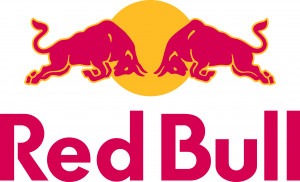 Red Bull Deutschland GmbH
Regulatory & Government Affairs Manager Germany (m/w/d)
Giving wings to people and ideas since 1987.
In the 1980's Dietrich Mateschitz developed a formula known as the Red Bull Energy Drink. This was not only the launch of a completely new product, in fact it was the birth of a totally new product category.
Today, Red Bull has more than 11500 employees worldwide and sells over 6 billion cans annually in more than 171 countries worldwide. The world of Red Bull offers its employees the opportunity to use their talents, develop themselves and passionately achieve results that make a difference..
---
To further strengthen our Legal Team Europe, we are looking for a
Regulatory & Government Affairs Manager Germany.
In this position, you will be responsible for compliance and monitoring of legal requirements in Germany with regard to our products. You will also be responsible for executing our government affairs strategy with relevant external stakeholders. Munich or Berlin can be chosen as the place of work.
Areas that play to your strengths
All the responsibilities we'll trust you with:
Ensure regulatory compliance of products, ingredients and packaging and monitor regulatory requirements.
Primary contact for regulatory and governmental authorities and ensure appropriate representation in key trade associations.
Monitor and advise on key regulatory and government developments in Germany.
Execute strategy in the regulatory arena and pre-empt new regulatory frameworks and initiatives, as well as identifying positive opportunities.
Work collaboratively with peers and colleagues across Europe to advise and brief on key issues from the German market that may have Europe wide impact.
Your areas of knowledge and expertise
That matter most for this role:
Law Degree from a recognized university, ideally post-graduate level. Strong preference for advanced education in a government relations-related discipline (i.e. Law, Political Science, Communications/Public Affairs).
Excellent command of German and English, other language skills desirable (French)
Travel up to 50%
A minimum of 3-5 years' experience in law, specialization or knowledge in food law, food science and government affairs is advantageous
Demonstrated experience with regulatory authorities and trade associations in Germany
Ability to analyze and interpret existing and proposed regulations for importance and relevance
High degree of flexibility, high resilience, and excellent communication skills
Ability to lead and manage complex relationships in order to deliver results
Result-oriented and pro-active team player
Got what it takes?
In your application we want to see your personal style - what makes you tick and why you think your next opportunity is here with us.
As an employer, we value diversity and support people in developing their potential and strengths, realizing their ideas and seizing opportunities. The job advertisement is aimed at all people equally, regardless of age, skin colour, religion, gender, sexual orientation or origin.
---
veröffentlicht:
läuft aus am