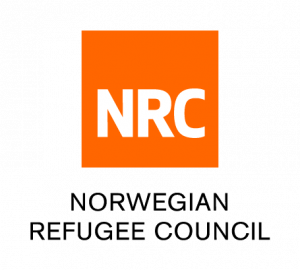 NRC Flüchtlingshilfe Deutschland
Referent/in für Institutionelle Partnerschaften und Programme
The Norwegian Refugee Council (NRC) is an independent humanitarian organisation helping people forced to flee. We work in crises across more than 30 countries, providing emergencies and long-term assistance to millions of people every year. We stand up for people forced to flee, advocating their rights.

NRC Flüchtlingshilfe Deutschland was established in Berlin in 2017 to raise funds for NRC's overseas programmes, and providing humanitarian policy advice to German donors, parliamentary committees and peer non-governmental organisations.
The purpose of the Senior Grants Officer position is to provide essential grant management support to the Institutional Partnership Advisor and to maintain a help desk on donor related issues.
---
Duties and responsibilities
Adherence to NRC policies, guidance and procedures and consideration of NRC global and regional strategies when executing functions related to this role
Develop and maintain overview of grants, donor requirements, rules and regulations, and internal and external deadlines, including filing of grant documents, related to German institutional donors
Development and revision of concept notes, funding proposals, budgets, and donor reports
Ensure donor compliance and quality control at all stages of the project cycle, professional communication with donors (German Federal FOreign Office, KfW and other German institutional donors as well as German foundations)
Contribute to improving internal grant management systems and donor mappings, updating of donor factsheets
Provide an internal helpdesk on grant related issues
Contribute to the development and distribution of internal reports
Responsible for planning, implementation, and delivery of activities in line with strategy and standards
Ensure the update and support the development of training and capacity building materials
Support the Institutional Partnership Advisor in the provision of training and facilitates trainings if needed
Supervision of Interns if applicable
Qualifications
Between 3-4 years of experience in working with the German FFO and other German donors
Relevant experience from the project management in the humanitarian sector
Good understanding of donor rules and regulations
Skills and experience in report and proposal writing
Strong communication, coordination, and interpersonal skills
Strong analytical skills (data and financial)
Native language level German and excellent written and oral communication skills in English, additional languages desirable
Above average computer skills
Right to live and work in Germany
Knowledge of above-mentioned donors including strategic priorities, organisational setup, and funding mechanisms, is a clear advantage.
Personal qualities
To succeed in this role, you need to be structured and systematic, with a keen eye for details and quality in your work. We're looking for someone with a thorough knowledge of German institutional donors and a solid humanitarian background. You respect deadlines and have good interpersonal and communication skills.
We can offer
An opportunity to participate in the development of a growing office
Opportunities to learn and grow together with the organisation
Working in a centrally located office in Berlin
BVG-Job ticket
Flexible working hours 
---
veröffentlicht:
läuft aus am