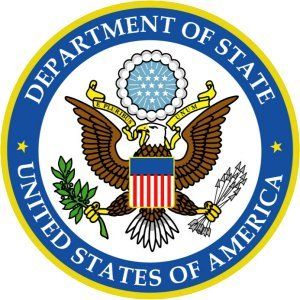 Amerikanische Botschaft Berlin
Political Specialist (POL)
Application Period: From August 24, 2018 – To September 16, 2018
Open To: All Interested Applicants
Salary: Locally Employed/Local Compensation Plan (LE/LCP)
Ø  Full Performance Grade:
€ 58,934 per year starting salary
Position Series and Grade: FSN-0105-10
Ø  Training Grade:
€ 52,467 per year starting salary
Position Series and Grade: FSN-0105-09
Foreign Service/US Government Pay Plan (FS/USG PP)
Ø  Full Performance Grade:
US$ 51,007 per year starting salary (Base Salary Scale)
Position Series and Grade: FP-0105-05, step 5-14 or highest previous Rate within grade
Ø  Training Grade:
US$ 45,319 per year starting salary (Base Salary Scale)
Position Series and Grade: FP-0105-05, step 1 -4 or highest previous
Rate within grade
Note: this position may be Overseas Comparability Pay (OCP) eligible
Final grade/step to be determined by Washington 
Security Clearance Qualification Requirement: Must be able to obtain and hold a Local Security Certification/Public Trust. All selected applicants will be required to pass medical and security certifications as they apply.
Duration of Appointment: This is an Indefinite (non-temporary) Appointment subject to successful completion of the probationary period. 
---
ALL ORDINARILY RESIDENT (OR) APPLICANTS MUST HAVE AND SUBMIT THE REQUIRED WORK AND RESIDENCY PERMITS TO BE ELIGIBLE FOR CONSIDERATION.
The U.S. Embassy Berlin is seeking eligible and qualified applicants for the position of Political Specialist in the External Unit of the Political section. Filling of position is subject to availability of funds.
BASIC FUNCTION OF POSITION
(A copy of the complete position description listing all duties and responsibilities is available upon request. Send your request to employment-germany@state.gov with identification of the above vacancy number.)
Supervisory Position: No
Incumbent is the key advisor and policy analyst for the External Unit in the Political Section. He/she performs analytic reporting on all aspects of German foreign policy and relations with the European Union, focusing on their impact on U.S. interests. He/she establishes and maintains contacts with the German government, EU officials, Parliamentary staffers, and the foreign policy establishment (academia, institutes, press, etc.). He/she assists in arranging appointments for visiting officials, accompanying them when required and acting as an interpreter.  Incumbent works independently on his/her own initiative and coordinates reporting and analysis with LE Staff in the Political and Economic sections at Embassy Berlin as well as at other posts across Mission Germany.  Incumbent is rated by the External Politics Unit Chief and reviewed by the Deputy Political Section Chief.
QUALIFICATIONS AND EVALUATIONS
Applicants must address each required qualification listed below with specific information supporting each item. Failure to do so may result in determination that the applicant is not qualified.
EDUCATION: Bachelor's degree in Political Science, History, International Relations, European Studies, Law, or Journalism is required.
EXPERIENCE – Full Performance Grade Level: Four years' work experience in social science research, political analysis, or political reporting is required.
EXPERIENCE – Training Grade Level: Three years' work experience in social science research, political analysis, or political reporting is required.
LANGUAGE: Level 4 (Fluency) Speaking/Reading/Writing in English and German is required.
KNOWLEDGE: Strong knowledge of German history, politics, European affairs and the U.S. Government is required.
SKILLS, ABILITIES: The position requires the incumbent to possess:
the ability to analyze the factors affecting German foreign policy;
the ability to draft concisely and quickly;
the ability to develop strong contact and research skills across all aspects of German foreign policy.
The Human Resources Office will conduct standard language assessment tests as part of the selection process. Testing is conducted equitably and is administered in the same way to all applicants for the particular recruitment.
APPLICATION INFORMATION
Hiring Preference Selection Process: When qualified, applicants in the following hiring preference categories are extended a hiring preference in the order listed below. Therefore, it is essential that these applicants accurately describe their status on the application. Failure to do so may result in a determination that the applicant is not eligible for a hiring preference.
HIRING PREFERENCE ORDER:
AEFM / USEFM who is a preference-eligible U.S. Veteran*
AEFM / USEFM
Foreign Service (FS) on Leave Without Pay (LWOP) and Civil Service (CS) with re-employment rights**
*IMPORTANT: Applicants who claim status as a preference-eligible U.S. Veteran must submit a copy of the most recent DD-214, Certificate of Release or Discharge from Active Duty, equivalent documentation, or certification.  A "certification" is any written documentation from the armed forces that certifies the service member is expected to be discharged or released from active duty service in the armed forces under honorable conditions within 120 days after the certification is submitted by the applicant. The certification letter must be on letterhead of the appropriate ,military branch of service and contain (1) the military service dates including the expected discharge or release date: and (2) the character of service.  Acceptable documentation must be submitted in order for the preference to be given. If the written documentation confirming eligibility is not received in the HR office by the closing date of the vacancy announcement, the U.S. Veterans' preference will not be considered in the application process. Mission HR's decision on eligibility for U.S. Veterans' preference after reviewing all required documentation is final.
** This level of preference applies to all Foreign Service employees on LWOP and CS with re-employment rights back to their agency or bureau.
Additional Selection Criteria:
  The U.S. Mission will consider the following when determining successful candidacy: nepotism, conflicts of interest, budget, and residency status. Locally Employed Staff (LE Staff) of the U.S. Mission Germany having served less than 12 months in their current position are not eligible to apply. Current Locally Employed Staff (LE Staff) with an overall summary rating of 'Needs Improvement' or 'Unsatisfactory' on their most recent Employee Performance Report are not eligible to apply. Current NOR employees hired on a Family Member Appointment (FMA) or a Personal Service Agreement (PSA) are not eligible to apply within the first ninety (90) calendar days of their employment, unless they have a When Actually Employed (WAE) work schedule.
---
How To Apply: Applicants for this position must submit their application and pertinent supporting documentation by the closing date as shown on the vacancy announcement: https://de.usembassy.gov/jobs/application-process/
veröffentlicht:
läuft aus am