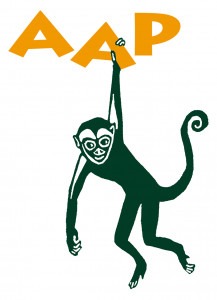 Animal Advocacy and Protection (AAP)
Policy Manager AAP Germany
Policy Manager AAP Germany
(24-40 hours per week; remote or based in Almere (NL))
AAP Animal Advocacy and Protection (AAP) is looking for a qualified Policy Officer to drive the development and implementation of a five-year advocacy strategy to advance our public policy goals in Germany. The strategy will focus on building political support in Germany for the adoption of a Positive List to regulate the trade and keeping of exotic animals as pets. Do you know the German political system inside and out? Are you a networker with strong social and communications skills? Do you have experience in project management and strategic planning for advocacy purposes? Then apply to help us to end the suffering of exotic mammals in Europe.
AAP Animal Advocacy and Protection is an European animal welfare organization based in The Netherlands. Relying on 50 years of experience rescuing and rehabilitating exotic mammals from all over Europe, we run professional rescue facilities in The Netherlands and in Spain. Based on our expertise, we advocate for better animal welfare legislation to prevent the suffering of exotic animals in Europe. One of AAP's long-term strategic goals is to end the suffering of exotic mammals being kept as pets in the EU. Germany is the EU Member State where the problem of exotic pet keeping is estimated to be the biggest, not only in number of animals but also in the variety of species being traded and kept. AAP is a proponent of creating a Positive List at the national level, eventually leading to a EU-wide Positive List, as a sustainable solution to this issue.
---
What is your mission?
Core tasks:
Develop and implement our Public Policy Advocacy Strategy for Germany.
Engage with governmental institutions, policy makers and the general public to increase awareness of and support for the Positive List in Germany.
Keep up to date with the political and societal context in Germany, having an accurate understanding of the exotic pet reality in the country, relevant legislation, political opportunities and general public opinion and support.
Collaborate with fellow animal welfare organizations in Germany, to gather important information, nurture relationships and further expand AAP's network.
Provide policy advice to (governmental) institutions in the development of relevant policy, legislation and regulations.
Identify and compile good practices, lessons learned and opportunities, as identified through advocacy efforts.
You report to the Head of Public Policy in Almere and will meet with the Dutch team on a regular basis.
Additional tasks if you prefer a full-time role:
Define KPIs and strategy for AAP visibility in Germany to support our public policy work and make AAP a credible animal welfare organization in Germany, in cooperation with the Comms team in the Netherlands.
Implement targeted communications to political stakeholders/partners, and selected media channels.
Define our content strategy and planning for Germany, incl. planning AAP news (rescue cases, policy reports, etc.), translating selected content into German, and spreading the content on the right channels.
Update digital channels for Germany (website, LinkedIn and other strategic media outlets).
What do you bring?
Experience with and knowledge of how to influence politics, government, media, interest groups and the general public.
Several years of first-hand experience in strategic planning for advocacy purposes.
Knowledge of and experience with the wildlife protection and/or animal welfare sector is an asset, but not a requirement. What is vital, however, is your passion for advancing our cause.
Proven ability to create results-focused reports and advocacy material.
Strong familiarity with the political context and political stakeholders in Germany, preferably through prior direct advocacy in Germany.
Sensitivity to cultural/national differences and ability to adapt to the specific requirements of any given context.
Ability to work independently – you enjoy self-directed work.
Successfully completed academic studies – for example in Public Policy, Communications or Biology – but your exact degree is not what matters to us.
Strong command of German and English (both written and spoken).
Ability and willingness to travel within Germany and to travel to Almere (The Netherlands) if needed.
What do we offer?
The possibility to establish AAP's work in Germany and contribute to the improvement of animal welfare in Europe;
A professional work environment that encourages and supports dedication, accessibility and inventiveness;
An exciting opportunity with a lot of responsibility;
Flexibility in choosing your working location;
A fixed-term employment contract for 12 months with a possibility of extension (and can eventually lead to a permanent contract);
A competitive salary.
---
Would you like to receive more information or apply directly?
Do you like what you read, but still have some questions? Please call Alejandra San Quirico, Head of Public Policy, phone (+31)621175632. For more information take a look at our website www.aap.nl/en and follow our stories on social media!
Please send your application letter and CV to https://stichtingaap.onlinevacatures.nl/job/182963/apply, attn. Elly Koppers, team manager Human Resources.
A practical assessment will be part of the application process.
Please be aware that your application letter and CV must be in English and the selection process will be conducted in English.
veröffentlicht:
läuft aus am