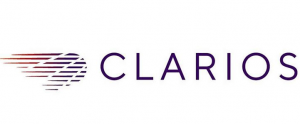 Global Director Public Policy and Head of Brussels Office (m/f/d)
What you will do
The Global Director Public Policy and Head of Brussels Office (m/f/d) is required to effectively mitigate the priority enterprise risk related to the trajectory of European Union regulations impacting the company's products, most notably the End-of-Life Vehicle Directive. This position will contribute to develop further the Clarios Government affairs Center of Excellence.

The position will be based at the Clarios EMEA Headquarters in Hanover, Germany with an expectation of regular travel to Brussels, Strasbourg and member states as the company's primary representative to the European Union. As a dual role, this position supports the EMEA region as well as serve as the senior policy adviser on global chemicals management, circular economy, energy storage and resource security as well as waste policies with a primary focus on the European Union. 

As a member of both the global and regional teams, this position is expected to work closely to support communication and advocacy mobilization across the European Union and beyond to raise awareness of Clarios work, brand and profile as a global thought leader on energy storage policy.
---
How you will do it
As a Global Director Public Policy and Head of Brussels Office (m/f/d) you have demonstrated strategic agility and the ability to influence others. To succeed in this role you need to have the ability to work collaboratively, engage comfortably with senior executives, industry and government representatives, work effectively in matrix-oriented global organizations, lead and participate in collaborative decision-making, make effective presentations and engage with peers from other geographies and cultures. Strong leadership capability ensure you are able to create an engaging, collaborative and innovative work environment. You are highly proactive, entrepreneurial and able to navigate ambiguity and complexity while developing successful solutions. Furthermore you are a high-level creative thinker that proactively seeks out newer, better ways to get things done, using existing resources and creating efficiencies. You are organized and self-motivated, have strong project management skills in order to multi-task and manage multiple projects simultaneously from beginning to end within a fast-paced environment with changing priorities.


What we look for
Required
Several years of experience in a business, consulting, governmental or non-governmental organization focused on chemicals management, circular economy, energy storage and resource security as well as waste related policies of the European Union. 
Experience as senior company representative in Brussels is highly desired.
Advanced degree in Public Policy, Law, Engineering or a related field.
Fluency in English and German is required. Proficiency in other official European Union languages is ideal.
Strict adherence to relevant company, local and international compliance obligations.
Experience mobilizing industry and coalition action within the consumer products, metals & mining, or chemical industries to mitigate or eliminate priority enterprise risks.
Proven track record securing European Union regulatory exemptions, driving significant policy changes or catalyzing regulatory paradigm shifts. 
Detailed knowledge of current European Union policy and regulatory constraints to recovery, transport, recycling, and hazardous materials designations for batteries, metals, plastics or electronics.
Ability to effectively navigate key Commission Directorates General including Environment, Growth, Transport, Energy and Trade as well as the EU Chemical Agency's REACH implementation process. 
Work experience in a European Union institution such as the EU Commission or Parliament is preferred.
Deep understanding of interplay across critical European Union Policies including REACH, ELV, WEEE, RoHS, Battery Directive and Product Stewardship regulations. 
Knowledge of Europe's energy storage, advanced manufacturing, eco-design, renewable energy & efficiency, transportation, vehicle efficiency, and GHG policies.
Capability to recognize potential risks and opportunities in both EU and global policy trends.

What we offer you
As a technology leader with strong brands (i.e. VARTA® and OPTIMA®), Clarios notably lives on the creativity, capability and satisfaction of its employees. Therefore, we offer people with drive and power many good reasons to join us:
Working in an international environment 
Strong commitment to integrity, values, social engagement and sustainability
Company pension scheme 
Flexible and trust-based working hours 
Company kindergarten 
Leisure activities, e.g. gym, photography club or dragon boating
---
veröffentlicht:
läuft aus am