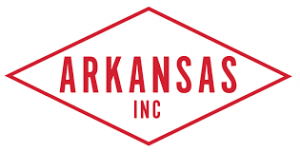 State of Arkansas Europe Office
Business Development Manager (f/m/d)
The Arkansas Economic Development Commission (AEDC), a division of the Arkansas Department of Commerce, seeks to create economic opportunity by attracting higher-paying jobs, expanding and diversifying local economies in the state, increasing incomes and investment, and generating growth throughout The Natural State. Arkansas is a pro-business environment operating leaner, faster and more focused through a streamlined state government designed to act on corporate interests quickly and decisively.​
---
The State of Arkansas Europe Office is looking to hire a European Business Development Manager to support Arkansas's economic development activities in Europe. The position will be based in Berlin, Germany. Professional responsibilities may require travel within Europe and to the United States to meet with investors and to represent the state at major tradeshows and international conferences. 
A successful candidate will work closely with European companies, US federal and state government officials, consultancies and industry associations to attract new investments to Arkansas. The Business Development Manager is expected to build strong relationships with c-level executives and colleagues to provide professional support to European companies looking to expand their manufacturing footprint into the United States. Candidates will present concise, high-quality market research to internal stakeholders and to European prospect companies to facilitate private sector business growth in the state of Arkansas. The Business Development Manager will assist with project management, plan client visits, customize informational packages for prospects, and support official trade missions. 
To qualify for this role, candidates must have a university degree (business, economics, public policy, history, political science) and must be fluent in English and German. A Master's degree and an additional language (French, Spanish or Italian) are a plus. Applicants should have up to three years of work experience and must be able to work independently with minimal direction to deliver results in a dynamic work environment. Strong interpersonal and analytical skills are essential. Candidates must have considerable US experience (work and/or college) and profound knowledge of the US-EU trade and investment relationship.
---
Please apply via email by August 12, 2021. Applicants interested in working part-time are also encouraged to reach out. We look forward to receiving your application.
Contact Information:
Dr. Cornelius Schnitzler,
Director State of Arkansas Europe Office,
cschnitzler@arkansasedc.com
veröffentlicht:
läuft aus am