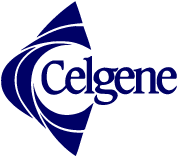 Associate Director Corporate Communications
Celgene is a global biopharmaceutical company leading the way in medical innovation to help patients live longer, better lives. Our purpose as a company is to discover and develop therapies that will change the course of human health.  We value our passion for patients, ​quest for innovation, spirit of independence and love of challenge. With a presence in more than 70 countries, and growing - we look for talented people to grow our business, advance our science and contribute to our unique culture.
---
Req #: 1803810
Location: Munich, BY DE
Job Category: Corporate Affairs
Work Location: Joseph-Wild-Strasse 20 MÜNICH 81829
Organization: Celgene GmbH
Schedule: 40
Employee Status: Full time
Job Type: Regular
The Associate Director Corporate Communications is responsible for developing and implementing corporate communications initiatives to support the Celgene brand and key business priorities. Under the direction of the Director Market Access & Corporate Affairs, the incumbent will support corporate communications activities for Celgene in Germany, including but not limited to branding, reputation, thought-leadership, issues and crisis planning, and Corporate Social Responsibility (CSR).
Responsibilities include, but are not limited to:
Help develop and implement corporate campaigns that deliver on Celgene objectives and business priorities, driving Celgene reputation and recognition among key stakeholders (e.g. value of medicines debate, access to medicines, culture, contributions to health, pipeline, scientific focus, etc.)
Work with brand communications teams to support disease and brand specific messages via corporate channels and outreach
Support thought-leadership activities, including sourcing opportunities, developing storylines and angles, developing content, briefing speakers, managing PR around opportunities
Support global crisis and issues communications processes and provide local support to Europe and International markets as needed
Identify and pursue corporate-focused media opportunities for science, business and financial press, and work with key company spokespeople; provide appropriate media and message training and support
Maintain up-to-date corporate media materials and ensure continual refinements as dictated by the business (e.g. press releases, bulletins, flyers, media fact sheets, Q&As, holding statements and reactive statements, speeches, reports, brochures, position papers, feature articles and related publicity materials, and website management)
Ensure German topics and stories are included on Celgene.de and provide relevant perspectives and viewpoints from the markets
Identify and support opportunities for social and digital media in Germany and work with International and Global teams to implement local programs.
Respond to press enquiries and coordinate spokespeople and interviews
Maintain strong relationships with targeted health, science and pharmaceutical industry correspondents
Manage public relations consultants and agencies
Skills/Knowledge Required:
Strong identification with Celgene values
Profound public relations/communications experience, preferably in healthcare/biopharmaceutical communications, agency and/or internal/corporate experience being an advantage
Understanding of the general healthcare and biopharma product landscape and opportunities, experience in oncology/hematology/inflammation and/or immunology being an advantage
Demonstrated ability to manage multiple high-profile projects
Strategic orientation, self-organized, structured, Hands on approach
Motivated team member with positive attitude, ability to prioritize projects and to manage internal cross functional groups
Excellent presentation/communication skills in German and English (both verbal and written), including the ability to effectively communicate complex concepts
---
veröffentlicht:
läuft aus am